UX STRATEGY PRESENTATION
Proposed plan to create an accessibility web resource for
persons with disabilities (PwDs)
Business Goal: To empower Persons with Disabilities and hold businesses accountable for
inclusive efforts, (these)abilities is interested to develop a web resource (Inklude.me) that
provides accessibility information
PROJECT SCOPE
• Empower Deaf Community
• Create web resource for users to find accessible restaurant/café
Understand how the deaf community makes
1. purchasing decisions
2. Explore interest level, and how the deaf community would contribute content
3. Craft an end-to-end strategy for business feasibility to website creation
(More detail can be found on the link above in the presentation slide.)

Some of the food blogger site where the community frequently search.
Comment from the user was those sites were a little messy, too much distraction and lack of information for the disability community.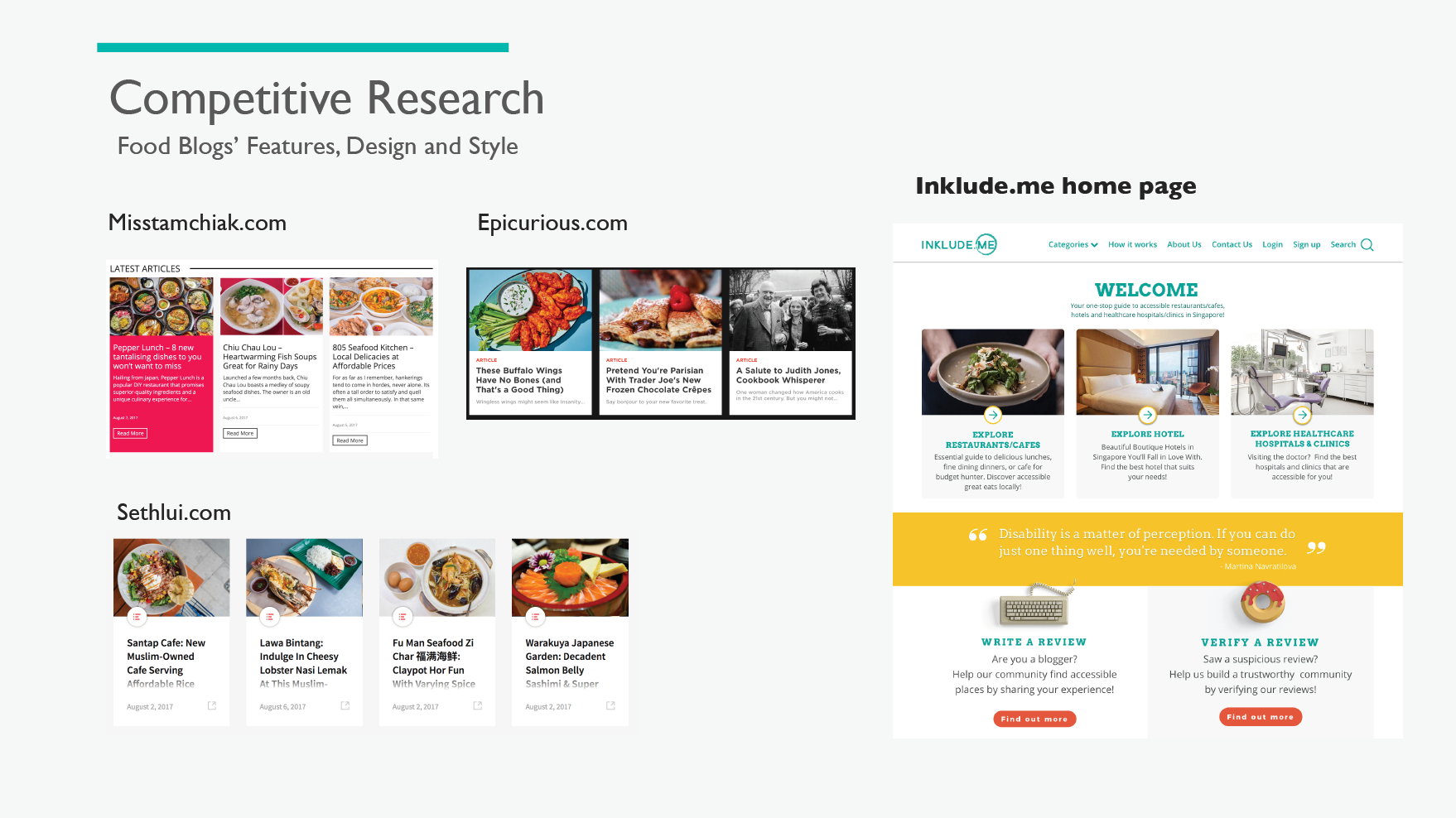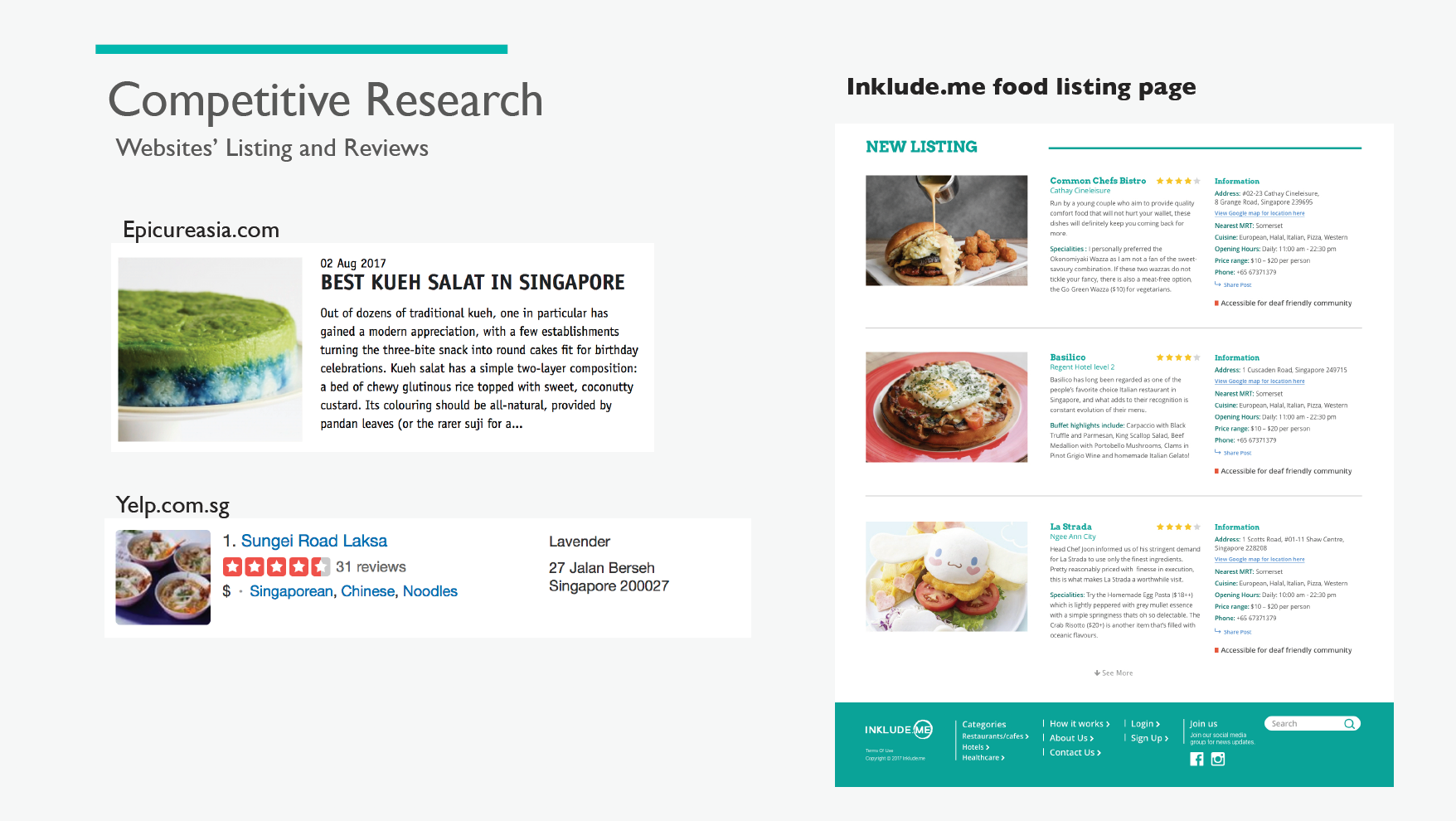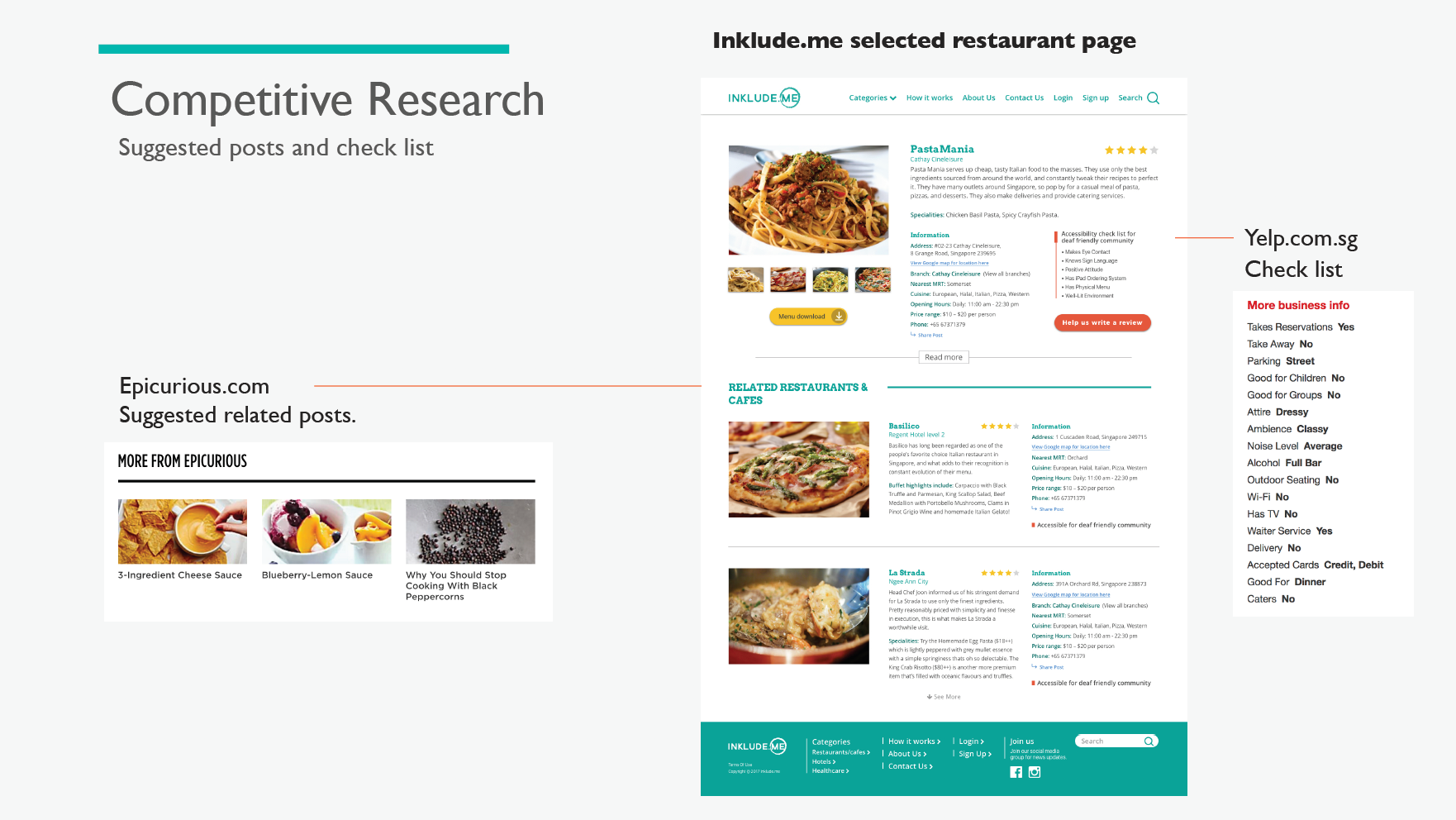 User wanted a neater layout to the site.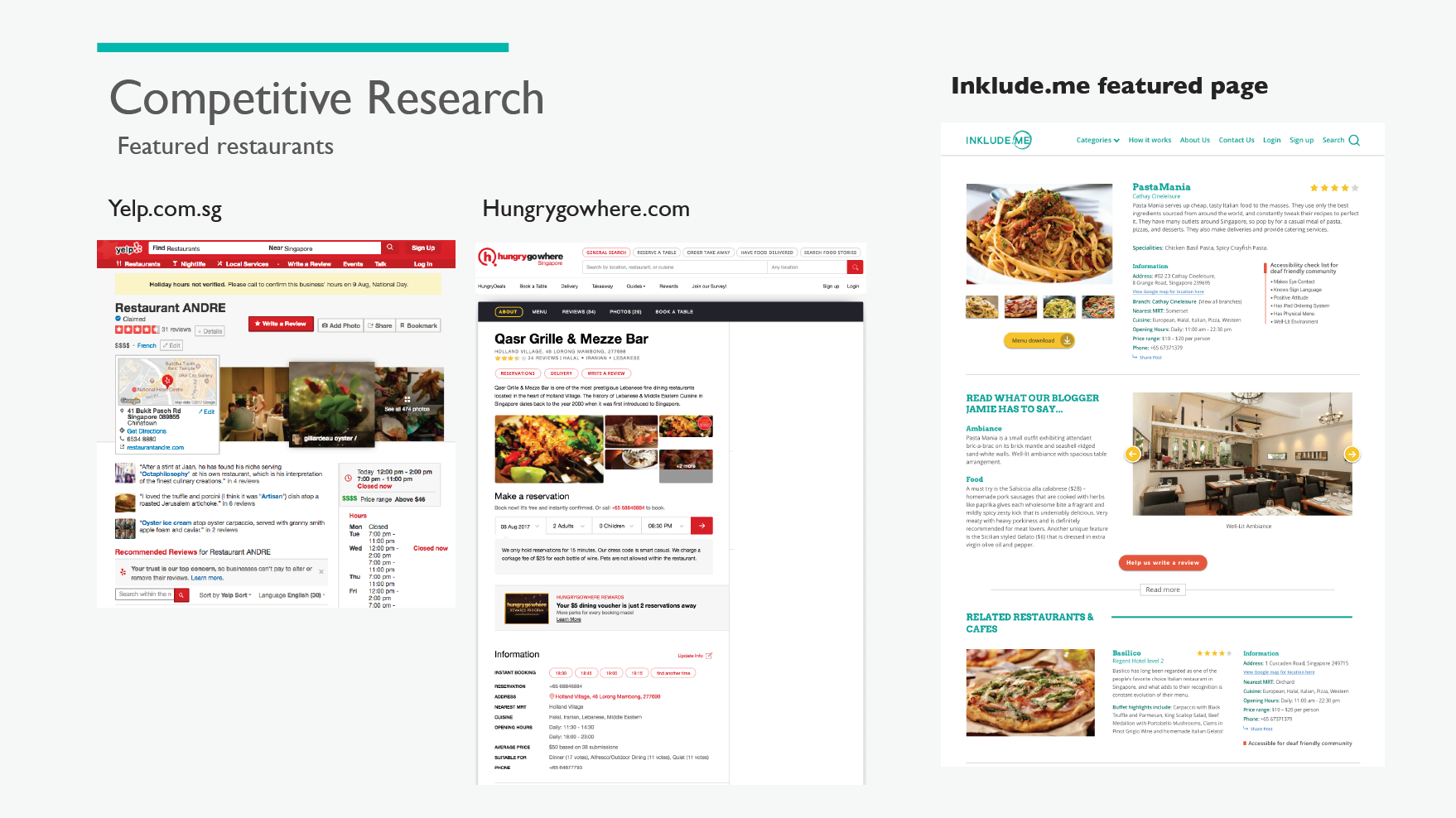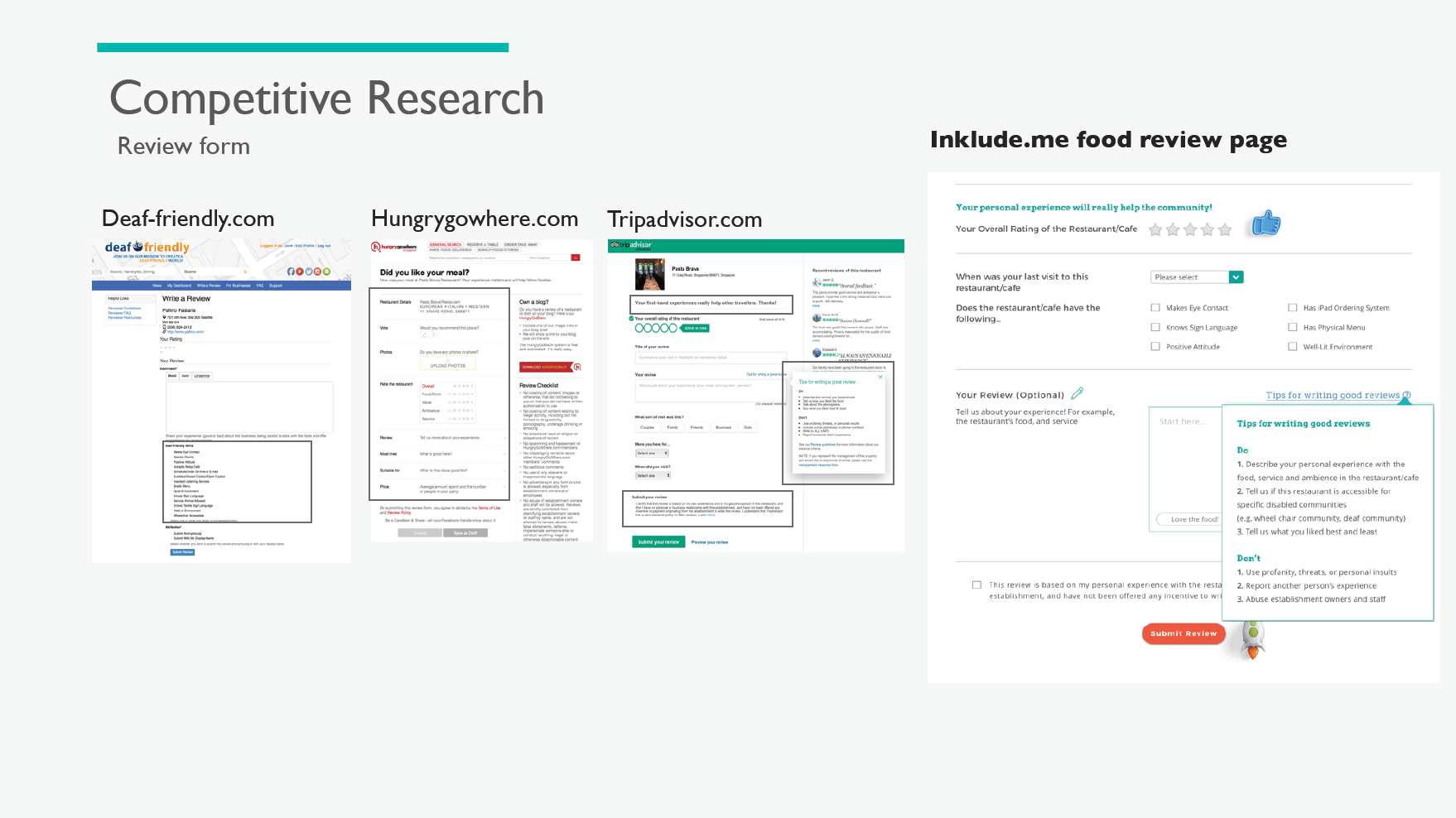 Below are some of the screenshot of the revamped for inkludeme.